Involuntary
Manslaughter—Accidental
What is involuntary manslaughter in West Virginia?
The definition of involuntary manslaughter in West Virginia is the unintentional taking of the life of another in the commission of an unlawful act, or even through the unlawful performance of an otherwise lawful act. It's considered a misdemeanor offense.
Example 1: A person is out with a group of friends celebrating the end of a busy week. That person has a few drinks at a restaurant, but feels capable of driving home afterwards.
While driving home, the person drifts across the center of the road, hitting another vehicle and killing the driver.
After being charged with driving under the influence, the driver is also charged with manslaughter.
This is considered involuntary because there was no intent to leave the restaurant and kill someone. However, by drinking and driving, the driver committed an unlawful act which then resulted in the death of someone else.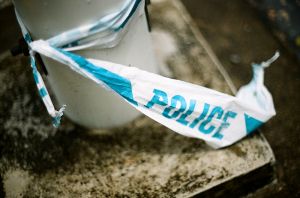 Example 2: Another example of manslaughter in West Virginia can also arise in the context of hunting, when a hunter fails to take normal precautions prior to shooting. If a hunter kills another hunter, even though it may be accidental, the killer may face manslaughter charges.
What is the sentence for involuntary manslaughter in West Virginia?
If convicted of the misdemeanor offense of involuntary manslaughter, you may be jailed for up to 1 year, fined up to $1,000, or both jailed and fined. The sentence of incarceration will be served in jail, not in a prison facility operated by the Division of Corrections.
Given the ease with which a charge of involuntary manslaughter might arise, it is important to always remain vigilant in your actions. However, bad things can easily happen to good people. If something like this should happen and you find yourself facing criminal charges, you have to seek legal help immediately.
Local Internet Marketing by