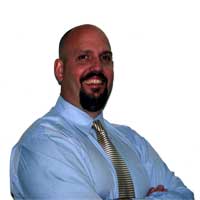 Todd F. La Neve
Attorney
WV DUI Attorney
Mr. La Neve is a West Virginia trial lawyer who graduated from the West Virginia University College of Business and Economics in 1989, earning a Bachelor of Science in Business Administration, and then graduated from the West Virginia University College of Law in 1992, with a Doctor of Jurisprudence degree.
Upon graduation from law school, Mr. La Neve was employed by an insurance defense law firm in Wheeling, West Virginia, during which time he handled legal matters for regional businesses and policyholders of many insurance companies in the role of local defense counsel throughout the northern panhandle of West Virginia. In 1994 he moved to his current home of Clarksburg, West Virginia, and assumed the position of House Counsel with a regional insurance company with offices in five states. He continued to develop his case investigation and trial skills while representing both the company and its policyholders in litigation matters throughout the great state of West Virginia.
In 1997, Mr. La Neve opened La Neve Law Offices and began serving clients in other areas of legal need, changing the focus of the firm to a heavier representation of people injured by the actions of others. He also began handling criminal matters shortly thereafter and developed a reputation as an attorney willing to fight in court for his clients. That dedication to client's causes has led to the firm representing clients in every county in West Virginia. Over the years, the practice has grown with an exclusive focus on representing individuals in need of legal help, whether in connection with personal injuries or in defense of criminal accusations. This focus on helping real people, and the ability to positively impact their lives, is the inspiration behind the firm's work. At any given time, the attorneys of La Neve Law Offices are representing West Virginia's residents and visitors in 20 to 25 counties, making every effort to ensure that justice is available to those who seek it.
Mr. La Neve is also a private pilot and aircraft owner and serves as a panel attorney for the Aircraft Owner's and Pilot's Association's Legal Services Plan for the State of West Virginia. He provides legal representation to member pilots and others who are facing FAA enforcement actions against their pilot's license privileges.
Mr. La Neve is a member of the Harrison County Bar Association, the West Virginia State Bar Association, and other organizations detailed in the other areas of his profile. He is admitted to practice in all the state and federal courts of West Virginia, as well as the United States Fourth Circuit Court of Appeals.
Local Internet Marketing by